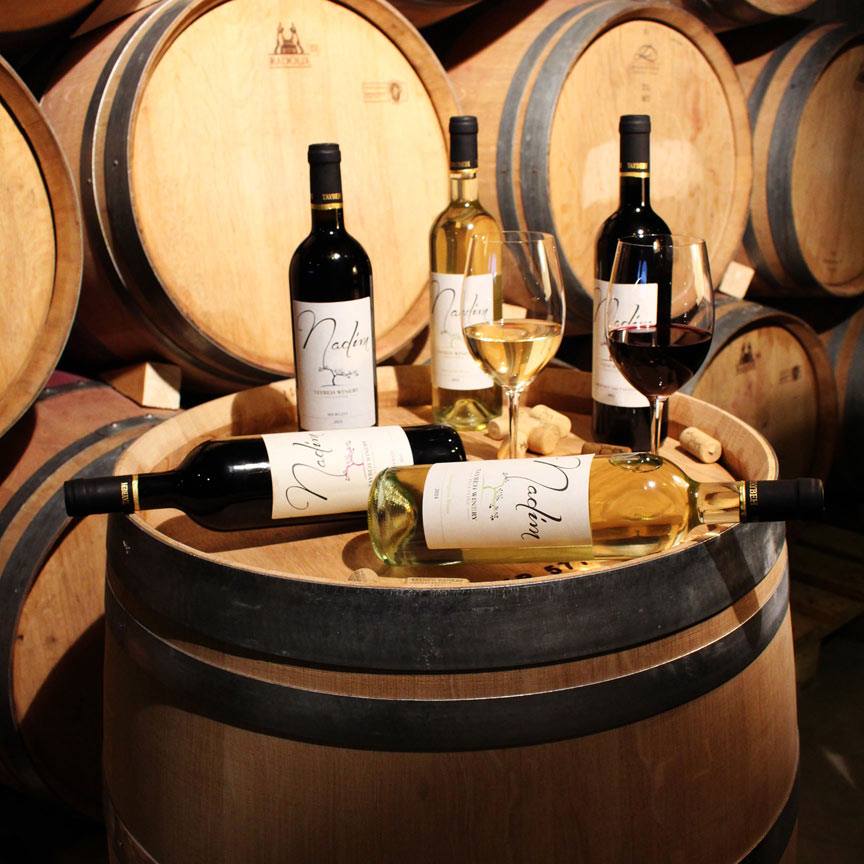 Private orders now can be placed through Palestine Just Trade.
Available in Ontario through LCBO in the summer of 2019!
Taybeh Beer (Amber, Dark, Golden, IPA and White)
Nadim Wine (Cabernet Sauvignon, Merlot, Syrah, Sauvignon Blac, and Cabernet Sauvignon 2014 Grand Reserve)
Stay tuned for more details. Will be available by the bottle through the World Destinations e-commerce program for beers and wines.
Private orders in Ontario can be placed now!
For more information please contact info@palestinejusttrade.ca
You can place private order for product by the case (24 bottles of beer, 12 bottles of wine)
Taybeh Brewing Company
Taybeh Brewing Company is a family owned business established in 1994 when David Khoury and Nadim Khoury were inspired by their late father, Canaan David Khoury (1926-2002) to return to their home village of Taybeh and establish the first micro brewery in the Middle East.
The goal was to invest and boost the local economy by introducing new styles of natural hand crafted micro-brewed beers according to the German Purity Law with no preservatives or additives making an excellent Palestinian beer. Nadim Khoury turned his hobby of making homemade beer during college days into a career becoming the master brewer. He is very proud to pass this passion and experience to his daughter, Madees Khoury, the only female brewer in Palestine.
Taybeh Beer is uniquely produced in small batches and hand crafted with state of the art equipment. This assures strict control, Batch to Batch process. Using the best ingredients that money can buy to create a beer so fresh, it can only be called TAYBEH BEER.
Taybeh Winery: Nadim Wines, the Only Boutique Winery in Palestine
Taybeh winemaking philosophy: create top quality wines of distinction
Taybeh Winery was founded for one simple reason – to bring truly exceptional wine to the Palestinian market and abroad. We are able to achieve this by partnering with the finest growers in Palestine in order to deliver high quality wines and the highest degree of service to our customers.

Taybeh Winery is a family owned business founded in July 2013 by the Khoury brothers, Nadim and David, and Nadim's son Canaan Khoury. Following the success of the Khoury family in opening the only brewery in Palestine, Taybeh Brewing Company, Canaan was inspired to return to Palestine after finishing his studies in the United States to open the only boutique winery in Palestine.

Stay tuned for more information about the distinct, quality hand crafted beers and boutique wines!
Palestine Just Trade is pleased to be the agent for Taybeh, working together to introduce these products to Canada.